Date
Saturday, 09 Apr 2016 10:00 AM
This is a FREE workshop presented in partnership with Drupal Melbourne.
PLEASE NOTE Registration is a 2 step process –
1. RSVP on this meetup page (so we know what type of classes/events are popular with Silicon Beachers)
This is a beginner workshop to introduce Drupal.
You will learn about what Drupal is and what it could be used for.
We will install Drupal and show you how to configure it to build what you want!.
  SPONSORED BY
Bitcoin Technology Centre
<a href="http://bitcoincenter.co/">

 Melbourne Silicon Beach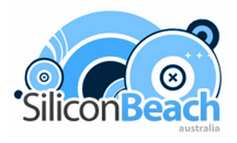 DRUPAL GLOBAL TRAINING DAY
https://www.youtube.com/v/7YGsi5uVOYo
Tomorrow is Drupal Global Training Day and you have the opportunity of attending an all day free workshop to learn Drupal.
Drupal is a CMS and a web application building tool. For businesses, it is a great platform to build their website the way they want to manage their customers, their products, their branches, etc.
For startups, it is a great tool to create fully functional MVPs in a single day!
Even Australian Government is building its internal web applications with Drupal!
This is an opportunity to get your head around what Drupal is and get to know its basic concepts in one day!
When: Saturday, 9th April.  10am – 4pm
Where: Melbourne Bitcoin Center, 89 City Road, Southbank.
SCHEDULE
10am – 12am: Hello Drupal.
1pm – 3pm: Building and developing with Drupal.
Previous events: <a>Drupal Training Days</a>
  FAQ
  ==========
– What is Drupal?
A powerful tool to build websites and web applications. Written in PHP. More in the workshop 😀
– Should I be a web developer to enjoy this?
No, you don't have to be a web developer to build a Drupal application!
– Who is this for? If your job or business involves dealing with content or data or users and you want to build a system to manage them;If you want to create a website without having technical knowledge;
 If you are a .NET or Ruby developer (or any other) and want to learn about other tools out there;If you are a project manager or have clients and want to know about what Australian Government is recommending;If you haven't used Drupal for a while and want to sharpen your knives.
– Do I need to have any specific skill?
  You need to have general skills of working with software. If you know how to WordPress, you will be fine!
– What do I need to bring?
Your excitement for learning Drupal! You won't need a computer but if you bring one you could play around  as we go and have fun!
– Will it be Drupal 8?
Yes, but we will be talking about Drupal in general.
– Who is teaching?
Alexar Pendashteh is a certified Drupal developer and a mentor in DrupalMelb mentoring.